Jack Hirose, M.A., CCC, President and Owner
VANCOUVER, BRITISH COLUMBIA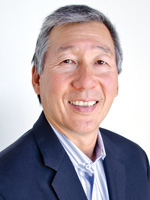 Jack is a registered clinical counsellor and holds a masters degree in counselling and education. He has over thirty years experience in the mental health and education field. Throughout over twenty years spent as a devoted counselor and educator, Jack offered support, guidance and instruction to adolescents, adults and families. In 1998, Jack started planning workshops out of his home in North Vancouver. He now plans up to 60 events per year and has provided quality training to over 40,000 mental health and education professionals throughout Canada and the United States.
As President of Jack Hirose and Associates Inc., Jack is actively involved in all facets of the development and delivery of workshops, conferences and community services.  In his leisure time, he enjoys boating, hiking, mountain biking, crab fishing, golfing and travelling with his wife and two daughters. Jack is an avid football fan and is a BC Lions season ticket holder.
→ View Jack's professional biography
Courtney Powell, BFA., Administrative and Client Coordinator
VANCOUVER, BRITISH COLUMBIA
Courtney has recently joined Jack Hirose and Associates Inc. She attended York University in Toronto, ON, where she obtained her B.F.A. After graduating from university, Courtney was employed in the administration field for several years. She enjoys working with computers, and contributing to positive change.
When Courtney is not at the office, she enjoys running, painting, and working with the community. She participated in the 2013 Boston Marathon, and was the female winner of the 2013 Fall Classic Half Marathon. Courtney is a competitive team member of the Vancouver Falcons Athletics Club. She is also an active artist, and has exhibited paintings for several locations, including the TELUS World of Science in Vancouver.
Laura Hirose, BA., Director of Marketing and Product Development
VANCOUVER, BRITISH COLUMBIA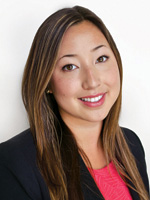 Laura holds a B.A. in Psychology from The University of British Columbia. Through her extensive volunteer and work experience with UBC Peer Programs and Healthy Minds, Laura developed a passion for health promotion and wellness. Laura is currently working to establish the Community Resources division for Jack Hirose and Associates Inc., with the hope that these resources will help connect, educate and empower stakeholders within the mental health and education community. Laura maintains her personal wellness through hot yoga, paddle boarding, skiing and her volunteer work. For information on partnering with Jack Hirose and Associates Inc. as they launch their Community Resources division please contact Laura  – communityresources@jackhirose.com
Harim Kim, Administrative Assistant
VANCOUVER, BRITISH COLUMBIA
Bio Coming Soon!
Darlene Newman, On-Site Event Coordinator
WINNIPEG, MANITOBA
"I am always delighted when I meet someone from previous Conference or Workshops and they express how much a certain speaker has helped them and how excited they are to be back."
Darlene Newman has worked part-time as an On-Site Event Coordinator for Jack Hirose and Associates since 2003. During this time she has traveled across Canada, utilizing her problem solving, patience, organization and interpersonal skills to ensure a quality experience for our presenters and participants. Darlene recently retired from her career as Senior Project Coordinator, for a PR and Marketing Agency. Her other work experience includes Executive Director for non-profit, Village Administrator Coordinator for the Pan American Games, and over 20 years spent in the medical field.
Darlene has fond memories of growing up in Winnipeg, Manitoba, sailing and enjoying cottage life. She currently resides in Winnipeg with her 12-pound Poodle/Terrier and joy of her life, Bentley. When she's not traveling across Canada to coordinate workshops, Darlene enjoys hooking her trailer up to her electric scooter and taking Bentley for a ride to the park. Her hobbies include cake decorating, gardening, riding her peddle bike and giving back to her community.
Carol Oczkowska, On-site Event Coordinator
EDMONTON, ALBERTA
Carol has just joined Jack Hirose and Associates and will be coordinating events in Edmonton. She holds degrees in English, journalism and ancient history, and is a freelance editor and writer. With years of experience in public relations and teaching at the post-secondary level, Carol is never happier than when with groups of people pursuing a common interest. She has also worked in television and newspapers.
A "news junkie" with eclectic interests, Carol is an avid reader of non-fiction, especially of socio-political or esoteric studies. She also enjoys organizing special events and has happily tried her hand at catering. An animal lover who enjoys gardening (yes, it is possible to garden in Edmonton, occasionally), in good weather she can be found strolling the grounds at the zoo. In bad weather, she is usually in front of the fire with a good book.
Cindy Johnston, On-site Event Coordinator
SASKATOON, SASKATCHEWAN
Cindy enjoys organizing events and is happy to join Jack Hirose and Associates. For many years she has co-owned and operated family restaurants and lounges, which has provided her with great responsibility and excellent experience working with people. Through her experience in the service industry, Cindy has acquired strong interpersonal and problem-solving skills.
Currently, Cindy is taking classes at the University of Saskatchewan and working towards her Bachelor of Psychology degree. Outside of work, Cindy enjoys spending time with family (especially her granddaughter), spending time at the lake, and walking her two standard poodles.
Verona Leslie, On-site Event Coordinator
HALIFAX, NOVA SCOTIA
Verona joins our team in Atlantic Canada.  A Halifax native, Verona brings to Jack Hirose and Associates her strong organizational skills, knowledge of the local area and an enthusiastic personality.  For over 30 years, Verona worked as an information specialist in several teaching hospital libraries.  Verona has a strong interest in sports and held the position of registrar for a soccer club for over 10 years.
Verona has a Bachelor's Degree in Office Administration and currently lives in Fletchers Lake, NS. She spends her winter months engaged in DYI projects, blogging, quilting and knitting. In the warmer months, with her camera over her shoulder, along with her partner, Capt. Mike, and their small dog, Whiskey, spend their time sailing along the southern coastline of Nova Scotia on their Vancouver 25.
Anne Stacey, On-site Event Coordinator
OTTAWA, ONTARIO
Anne has just joined Jack Hirose and Associates and will be coordinating events in Ottawa. She holds a B.A. in Psychology and completed the Festivals and Community Events program at Algonquin College in Ottawa. With years of experience in association and event management, she has recently ventured into independent contracting. She is a registered meeting and certified event planner with extensive organizational, marketing, and corporate development acumen. She has travelled across Canada and the US planning national conferences, board meetings, and providing guidance on governance for several national associations. Her favourite part of any contract is being on site at events meeting the delegates and ensuring a productive, educational and pleasing experience for all.
In her free time, Anne enjoys outdoor recreation – usually anything on or near water! And she usually has her kayak and border collie (Molly) in tow. Travel is a passion of hers and she has enjoyed several amazing trips, including a safari experience camping around Namibia and Botswana. She looks forward to many more travel adventures in her future!
Megan Seely, in-house Web Developer/Graphic Designer
VANCOUVER, BRITISH COLUMBIA
Megan graduated from the IDEA (Illustration and Graphic Design) program at Capilano University (2007) and has since worked for clients around the Lower Mainland and for advertising agencies and design studios. She is an experienced web programmer. In 2009, Megan started up a small design studio named Chestnut St. Pixel Foundry with business partner Kelly Chen. When she is not in front of a computer screen, she can be found reading, exploring nature, experimenting in the kitchen, and attending to her two black Siamese-cross felines. Megan has worked part-time with Jack Hirose and Associates since 2005.
Daniel Yu, Graphic Designer
VANCOUVER, BRITISH COLUMBIA
Daniel earned his Bachelor of Graphic Design at OCAD University in downtown Toronto. From the urban jungle, his career path has taken him across the country to the scenic west coast. He discovered that the most rewarding work is when he's contributing toward positive change. At Jack Hirose and Associates Inc., Daniel directs the visual brand by creating the marketing materials and web elements. Outside of the office, he is travelling the world with his wife, enjoying a cup of coffee, healing from snowboard lessons and enjoying a movie.